When Ask.com began transitioning from a general search and Q & A service into a mobile focused business in 2012, they incorporated improvised play (Applied Improv) into their weekly routines.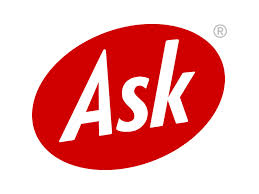 Every Friday afternoon the entire organization utilizes improvised play and exercises to infuse innovation and creativity into their everyday corporate culture, says Lisa Kavanaugh, Chief Product and Technology Officer at Ask.com in this interview.
After reading a book by Tina Fey, their CEO wanted the organization to utilize improv based tools and exercises at work. He made it clear he was not expecting activities like those in the famous improv show Who's Line is it Anyway.

Instead, it was borrowing from the pillars of improv and applying them to their business setting to stimulate innovation through a new way of thinking.
Some key tenants of improv are that everything that's shared is accepted, embraced and celebrated; that you do this in the moment, and that you collaborate with others to build on those ideas.
What they call "Funnovation" is training minds to break out of normal analytical thinking patterns to come up with new and bigger and better ideas. It's also about creating a safe space to share ideas.
Kavannaugh noticed a natural inclination people had of bullet proofing an idea (refining it thoroughly before presenting it). Most often, people end up talking themselves out of presenting the idea because they couldn't make it bullet proof enough. All those ideas are then lost. The improv inspired activities help them get beyond that.
The changes they saw within the organization includes different people coming together and  coming up with different solutions. After the head of HR attended one session she made a change to the way developers are evaluated. The change was based on what she learned mattered to them and to the organization.
As a result of tapping into collective intelligence of the entire organization, they've found they're meeting their numbers faster, among other things.
To the skeptics who don't think it will work, she says "Try it." They were all skeptical before trying it. Feedback from everyone who participated has been overwhelmingly positive. Some of them said it was the best training they'd ever received.

"We've felt a massive difference."