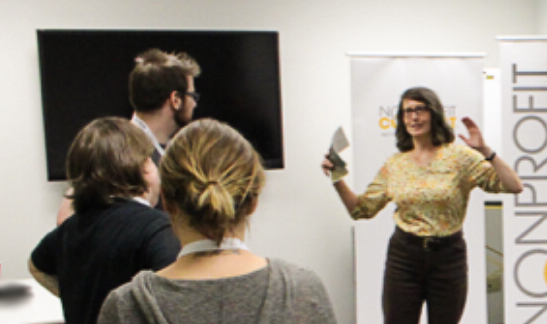 Every year, The Nerdery creates the Overnight Website Challenge for "nerds" to "give their time, talent, and weekend" to build new websites and back-end systems to support area non-profits.
Project teams work 24 consecutive hours, on newly formed teams….. on new projects.
Needless to say, those conditions can cause stress.
I created late-night energizing breaks for teams to reconnect, relieve stress and boost their mood.
Nerd Russell Dempsey said, "The session helped our team perk up and get motivated to work together again. I noticed that the activities broke down the walls everyone naturally puts up, and after the session people started acting like a community instead of individual villages behind walls."
Everyone left the room smiling and energized.

Operation Show was one of the recipients of a donated website.